---
NUMBER and LETTER STAMPS
These are not newly made stamps. All were made in the USA industrial Northeast in the 1930's to early 1950's.
All sets come with the original wooden bases. Most have the wooden tops as originally supplied.
---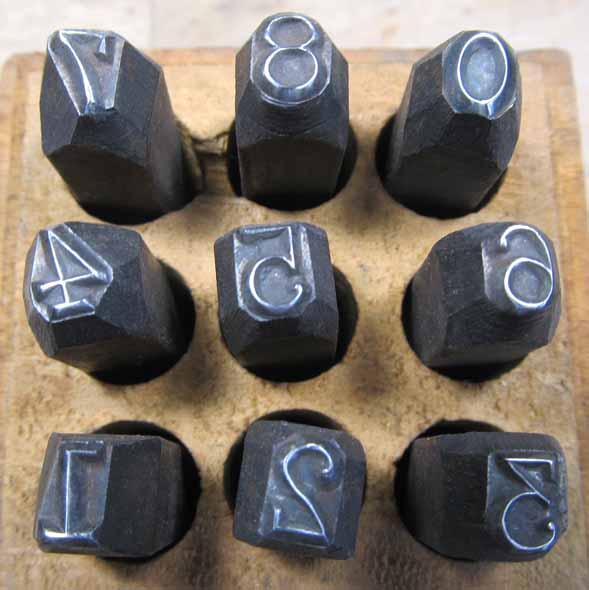 Numbers - 1/4"-2
1/4" numbers - $70
Old, USA made, period number stamps.
---

Letters-316-11
3/16" letters - $120
Old, USA made, period stamps.
---